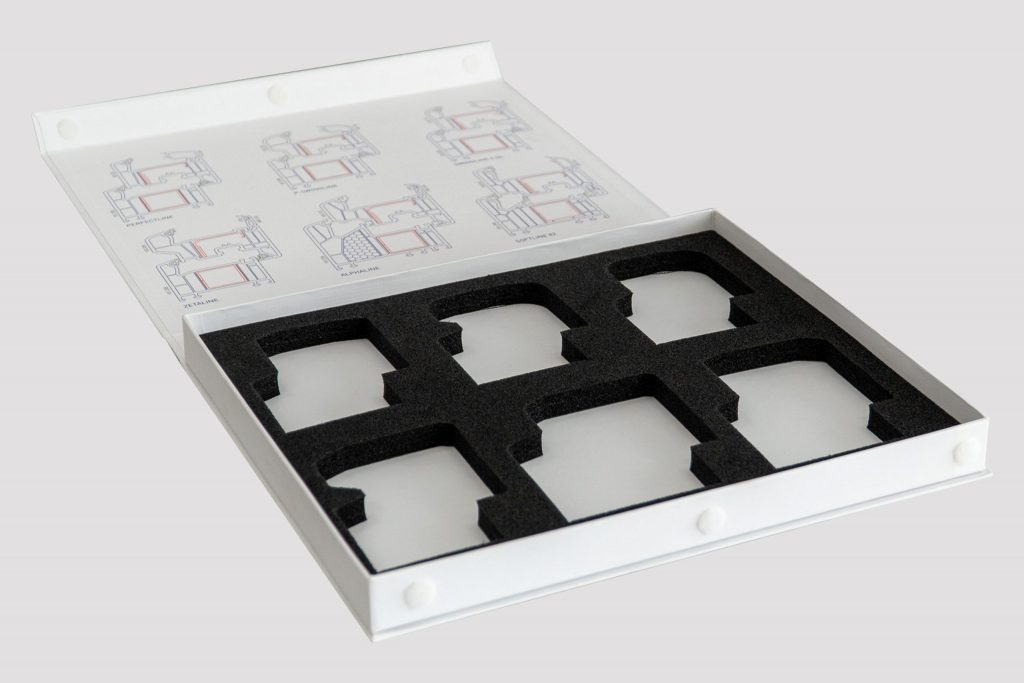 Patterns of profiles in foam
Category: Profile templates
We offer the highest quality profile templates made individually to order. We approach each order professionally and based on the highest standards. We provide complete order fulfillment and professional advice. We create our profile templates on modern machines using the highest quality materials. Before the actual production, we make prototypes of the template so that the final product meets all customer requirements.
Foam profile stencils are a great way to easily showcase your products. We owe it to the fact that the elements in the foam can be removed and placed again, so this type of template is perfect as a presenter, e.g. for sales representatives.
Please see the gallery below.